Free Shipping
Free Shipping on all orders
Easy Returns
Please see our return policy
Support 24.7
Support customers anytime
Lightweight and portable
Sunhead Pillow is a lightweight, portable pillow making it easy to take wherever you go.
Memory foam
Memory foam cushion in Sunhead Pillow will give you excellent comfort and support.
Storage
Sunhead pillow will store your personal belongings safely and discreetly.
You'll never have to sacrifice comfort again. With Sunhead Pillow, you can relax in style and security. Whether you're at the beach, poolside, or just lounging at home, Sunhead Pillow has you covered.
Comfortable and Stress free
comfortable and fun way to relax
Top Quality
Sunhead Pillow is made with only high-quality materials
Support
Our customer support team is available 24 /7  via email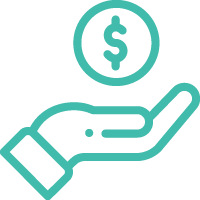 Secure Payments
All payment information is secured through stripe payment gateway
A Pillow you can use anywhere!
Pocket to keep money & jewelry safe
Storage with zippered mesh cover
Adjustable bungee cord that fits most chairs
Pocket for ICE /HEAT pack
Pocket for your Cell Phone
Unique design promotes cervical alignment.
Sunhead pillow's mission is to make the world a better place to live.
Sunhead Pillow Donations
Giving back… Sunhead's mission is not only to make everyone's head and neck happy but to help make the world a better place to live. Donations will be given to the Ocean Defenders Alliance, a non-profit organization that works with volunteers to clean our oceans and educate communities, helping to minimize human debris and ensuring our marine ecosystem is unharmed.
Cancer is a disease that has affected way too many people! My family included. While there are so many treatments that slow down the progression of cancer, there is still no cure. A portion of Sunhead's proceeds will also be donated to cancer research so we can contribute to help find a cure to this deadly disease. So let us all do our part and make this world a cleaner, healthier place!
Answers to some of our most frequently asked questions
Is Sunhead pillow easy to clean?
 I recommend cleaning Sunhead Pillow with a damp cloth and mild detergent before use and spot clean when necessary.
Is Sunhead pillow
waterproof?
Sunhead Pillow is not waterproof but keep in mind material will dry easily since it is made with a spandex blend.
Can you add an ice pack or heat pack?
Most definitely an ice pack or hot pack can be used with your Sunhead pillow. A convenient, zippered pocket is strategically placed on top of the memory foam so you can cool off or turn up the heat.